School of Industrial Sciences & Technology - Message from Chairperson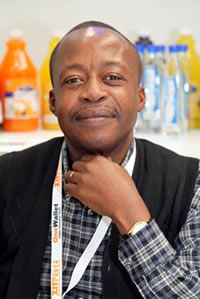 With the world population growth projections, we could reach the 9 billion mark by 2040. An estimated 1.3 billion people will added to the African continent between 2015 and 2050. The risk of hunger and concerns regarding sustainable food security in society, the challenges in achieving reliable food nutrition and the ever increasing importance of food trade have become one of the most strategic issues of the future in the world today. The field of Food Science Technology and Engineering has taken centre stage in tackling these global issues hence it has become the profession of the future.
As the Department of Food Processing Technology we are proud to be involved in this global challenge and are committed to play our part in skills development, research and smart partnerships as we proffer solutions in this noble field nationally, regionally and indeed globally.
For the prospective students, we have a unique curriculum rooted in fundamental scientific understanding of food as biomaterials with dynamic characteristics, the technologies involved in converting these into wholesome and nutritious food products, preservation techniques capped with engineering skills of process equipment design, food packaging and storage and food analysis.
The department boasts of a competent team of lecturers with expertise acquired from renowned institutions worldwide. Together we are committed to impart skills and knowledge in this vast and diverse field and train you to world class professionals in Food Processing Technology.
The Department of Food Processing Technology is proud to be in smart partnerships with a number of companies in the Food Industry. These partnerships include collaborative research, quality management systems consultancy, process optimisation, food product development and staff training programmes. The Department of Food Processing Technology is currently running a food processing plant trading as Instifoods which is a subsidiary of Institech Holdings, the commercial arm of the University. Under the Instifoods brand, various innovative food products have been commercialised from the Department`s teaching staff research output. Instifoods also provides a hands on training platform for our students in the department.
The department welcomes you and looks forward to a fruitful engagement with all our stakeholders.
D. N. Moyo
Department Chairperson (FPT)