Affiliate Organisations
Mustard Seed Consulting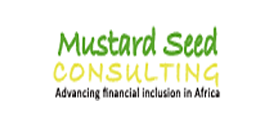 Mustard Seed Consulting (MSC) is a development finance consulting firm which provides services to financial institutions including banks, private companies, non – governmental organizations (NGOs) and international aid agencies. It has co-developed the Microfinance certification programme in collaboration with the School of Business and Management Sciences to offer professional certification courses. These are aimed at giving an in-depth understanding of best practices, current technological developments, managerial acumenship and strategic techniques that effectively drive economic growth through competent microfinance enterprise development. Mustard Seed Consulting (MSC) provides critical input in the following areas:
Designing of curriculum for Professional Certificate and Executive Diploma courses.
Collaborative research projects, lectures, symposia, seminars, workshops, etc.
Exchange of academic information and materials.
Collaboration in instructional and cultural programs, including publication activities of mutual interests and shared access to information networks.
The development, incubation, transfer and commercialisation of technology.