News
Science, Technology and Innovation Imperative for Development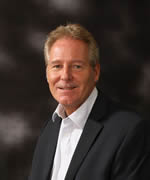 Professor Hubert Gijzen, the UNESCO Regional Director for Southern Africa has highlighted the importance of science, technology and innovation towards the attainment of the 2030 Agenda.
Speaking at a public lecture at the Harare Institute of Technology on the role of science technology and innovation in transforming the world and the 2030 Agenda for Global Action, Professor Gijzen said the role of science and technology is presented in the information and communications technologies (ICTs) revolution, transformational innovations, biotechnology revolution, nanotechnology and their combinations with ICT that shall lead to a sustainable development revolution, which is the future.
"A Science-based revolution will bring out benefits and externalities, enormous economic growth and prosperity for many, unlike the MDGs which left many people behind; whilst the benefits came at a huge environmental cost. Science Technology and Innovations (STI) will end poverty, hunger, improve healthcare and wellbeing, education, gender equality, water, energy, economic growth, innovations and infrastructure; reduce inequalities, create sustainable cities, improve the safety of oceans, the ecosystem, biodiversity, peace and justice as well as making partnerships for sustainable development," said Prof Gijzen.
Professor Gijzen's presentation was based on the adoption of the new 2015 development agenda "Transforming Our World: the 2030 Agenda for Sustainable Development". The Agenda 2030, with its 17 Sustainable Development Goals (SDGs) and 169 targets, is a historic plan of action for people, planet and prosperity.
Agenda 2030 is premised on three pillars: a sustainable development and a green economy, peace and security as well as an unfinished economy. The Agenda presents a comprehensive, far-reaching and people-centred set of universal and transformative Goals to wipe out poverty, fight inequality and transit towards a sustainable development path over the next 15 years. The Sustainable Development Goals (SDGs) emphasize the need for transformational shifts to achieve the dual objective of poverty eradication and sustainable development.
Professor Gijzen said that such transformations would be needed in a number of sectors such as energy, food production, water management/production/consumption and others. "A complicating factor is that these different shifts need to be made almost simultaneously, adding further to the complexities. To manage these complexities requires a long term vision and a clear strategy that puts science technology and innovation (STI) at its core," he said.
In the regional context, the visionary African Union Agenda 2063: The Future We Want For Africa, gives due attention to the role of STI. It seeks to eradicate poverty and associated problems, and to accommodate the needs of about 9 billion people in 2050 in a sustainable way through a skills revolution underpinned by STI, investments in science technology, research and innovation, use of STI and indigenous knowledge, expansion of the African society as well as investments in universities.
This, he said, will also require a wave of knowledge, creativity and innovation to be unleashed, which underpins a key role for science.
Prof Gijzen said that there are three main functions for STI to guide and support the post 2015 Agenda and these are: development through understanding of the challenges, their interconnectivity and their complexities steering transformational shifts in key sectors such as energy, water, food security and the provision of a foresight function aimed at maximizing benefits and minimizing externalities of the proposed solutions.
The Public Lecture was held on Monday 19 September and was attended by HIT students and staff, members of the public, stakeholders within the science and technology sector and academia.