News
Jani Retires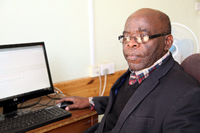 Lecturer in the Technopreneurship Education Centre, Mr Jani retired from the service of HIT on 31 July 2017.
Mr Jani joined the Institute on 1 January 2007 as a Lecturer. During his tenure, he also served as Acting Chairperson for the  Technology Education Centre from January to March 2010.
The HIT community congratulates him on his retirement following a successful career in academia.