News
Harare Institute of Technology staff joining ACM and IEEE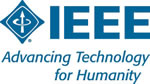 In its broader policy of internationalisation, HIT staff members have joined the Association of Computing Machinery (ACM) and Institute of Electrical and Electronic Engineers (IEEE). These associations provide some of the benchmarks HIT uses in developing curriculum which have earned HIT international recognition and awards.
The Association of Computing Machinery, (ACM) is a US-based body founded in 1947. ACM is widely recognized as the premier membership organization for computing professionals, delivering resources that advance computing as a science and a profession; enable professional development; and promote policies and research that benefit society.
ACM hosts the computing industry's leading Digital Library, and serves its global members and the computing profession with journals and magazines, conferences, workshops, electronic forums, and learning centre.
HIT members of staff and students automatically fall into the various membership grades listed below:
Membership grades
In addition to student and regular members, ACM has several advanced membership grades to recognize those with multiple years of membership and "demonstrated performance that sets them apart from their peers".
Fellows
The ACM Fellows Program was established by Council of the Association for Computing Machinery in 1993 "to recognize and honour outstanding ACM members for their achievements in computer science and information technology and for their significant contributions to the mission of the ACM."

Inn 2006 ACM began recognizing two additional membership grades, one which was called Distinguished Members. Distinguished Members (Distinguished Engineers, Distinguished Scientists, and Distinguished Educators) have at least 15 years of profession experience and 5 years of continuous ACM membership and who "have made a significant impact on the computing field".
The IEEE is the world's largest professional association dedicated to advancing technological innovation and excellence for the benefit of humanity. IEEE and its members inspire a global community through its highly cited publications, conferences, technology standards, and professional and educational activities.
IEEE has:
more than 425,000 members in more than 160 countries, more than 50 percent of whom are from outside the United States;
more than 1116,000 Student members;
•333 Sections in 10 geographic regions worldwide;
2,195 Chapters that unite local members with similar technical interests;
2,354 student branches at colleges and universities;
800 student branch chapters of IEEE technical societies;
The following information provides an overview of IEEE offerings and services.
IEEE's Constitution defines the purposes of the organization as "scientific and educational, directed toward the advancement of the theory and practice of Electrical, Electronics, Communications and Computer Engineering, as well as Computer Science, the allied branches of engineering and the related arts and sciences."
IIEEE serves as a major publisher of scientific journals and organizer of conferences, workshops, and symposia It is also a leading standards development organization for the development of industrial standards (having developed over 900 active industry technical standards) in a broad range of disciplines, including electric power and energy, biomedical technology and healthcare, information technology, information assurance, telecommunications, consumer electronics, transportation, aerospace, and nanotechnology. IEEE develops and participates in educational activities such as accreditation of electrical engineering programs in institutes of higher learning.