News
FPT Hosts Innovations in Food Processing Workshop
The Food Processing Technology, (FPT) Department successfully hosted a workshop on Innovations in Food Technology on 24 April on campus.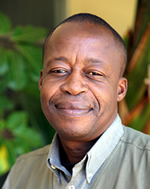 The workshop was attended by experts in the food industry including representatives from the National Biotechnology Association of Zimbabwe, Standards Association of Zimbabwe, Nestle Zimbabwe, Schweppes, Belvedere Teachers Training College and the staff of the FPT.
In his opening remarks, Chairman of the HIT Food Processing Technology department, Mr D. N. Moyo, said the department was committed to making a positive impact on society.
"We would like to mentor our students to exploit any food product and process it into any desired product through food technology. It is our aim as a department to be a food processing technology centre in the country, region and globally, providing quality and professional training to our students to enable them to analyse and solve problems in the food processing industry" he said.
Presentations included: Innovations in Food Processing,Non-Thermal Technologies for Food Processing, Food Processing Today and "Genetically Modified Organisms – Food for the Future?