School of Industrial Sciences & Technology

Degree Programmes
B. Tech (Hons) Food Processing Technology

B. Tech (Hons) Biotechnology

B. Tech (Hons) Pharmaceutical Technology

Bachelor of Technology - Food Processing Technology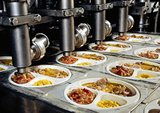 Programme is designed to give broad knowledge of processing technology underpinned by knowledge of fundamental principles of food science. The programme emphasizes on giving knowledge of processing technologies, unit operations and processing machinery to the extent of imparting skills of process and plant design, food product development and process control. Graduates will have skills that enable problem analysis and resolving within the scope of creating innovative technologies for food processing.
The four main strands of the programme are:
Unit Operations and process control
Food Engineering
Food Science
Sensory science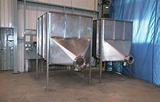 Programme content highlights amongst others courses in Industrial Biotechnology, Instrumentation and Control. Brewing Technology, Cereals Processing Technology, Fruits and Vegetables Processing Technology, Oil Seeds and Fat Processing Technology, Dairy Processing Technology, Meat Processing technology, Rheology and Food Toxicology.
Graduates of the programme will have career paths as process engineers, quality assurance /.control managers, production managers, food microbiologists, food chemists, plant engineers or plant managers.
Bachelor of Technology -Pharmaceutical Technology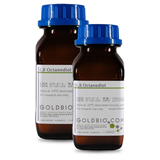 The programme is equipped not only with the pharmaceutical sciences, but also with the fundamental aspects of the chemical, biological and medical sciences in order to develop the skills required to understand the complex relationship between the drug actions and drug design. In addition, some engineering courses are included to provide the knowledge needed for the graduate to understand the modern technology and solve the engineering problems in the industrial processes. Graduates will be able to develop innovative formulation technologies for pharmaceutical raw materials both natural and synthetic in origin.
The four main strands of the programme are:
Pharmaceutical Chemistry
Pharmaceutical products manufacturing processes / industrial processes
Pharmaceutical formulation technology
Pharmacology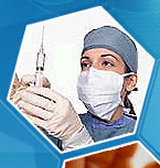 Programme content highlights amongst others courses in pharmaceutical legislation, pharmaceutical quality assurance & quality control, biophamaceutics & pharmacokinetics, pharmacotherapy, pharmaceutical formulation, pharmaceutical industrial processes and Production and manufacture of Medicinal Plants.
Graduates of the programme will have career paths as pharmacists, drug stores officers, pharmaceutical manufacturing plant managers, production supervisors, medicine control officers or plant managers.